About Euro Pumps
Euro Pumps are a designer, manufacturer and supplier of Water Efficient cleaning systems for the Food Processing Industry. We have been developing specialised cleaning systems since 1996, when we traded under the name of Field Contracting Pty Ltd. In our earlier years we supplied small pressure cleaners used in boning rooms at sausage manufacturers and other small goods factories.
Over years of working closely with factory staff and managers, we discovered that one of their biggest problems was the inadequacy of cleaning in place (CIP) systems on most factory equipment. These systems simply could not provide sufficiently high standards of cleanliness in the short amount of time between production runs. In response to our customers needs, we started designing our own equipment range. We began by producing oven-cleaning equipment to improve on the levels of cleanliness achieved by regular CIP systems.
By 2000, we had developed the expertise and high efficiency methods to clean entire cook rooms — including belts, ovens, steam chambers, and meat pumps. Our four-hour cleaning cycle is specifically designed to accommodate long production runs, and to optimise water, power, and chemical consumption.
This process of continued growth through research and development has made us specialists in the design, manufacture, installation, service and support of innovative cleaning solutions for Abattoirs, small goods manufacturing and other food processing plants.
With our cook room cleaning system, what used to take a crew of five people eight hours to complete,
thanks to our system and knowledge, can now be accomplished by two operators in just four hours!
Our personal experience as an industrial contract cleaning company provides us with a unique insight and appreciation of the challenges factory managers face. This enables our in-house engineers to provide custom-built solutions that clean to AQIS and export standards, while optimising water, power, and chemical savings, reducing the size of cleaning crews and increasing productivity by minimising cleaning time between production runs.
Meet Our Team
Our super friendly, authentic team of humans who work hard for our clients.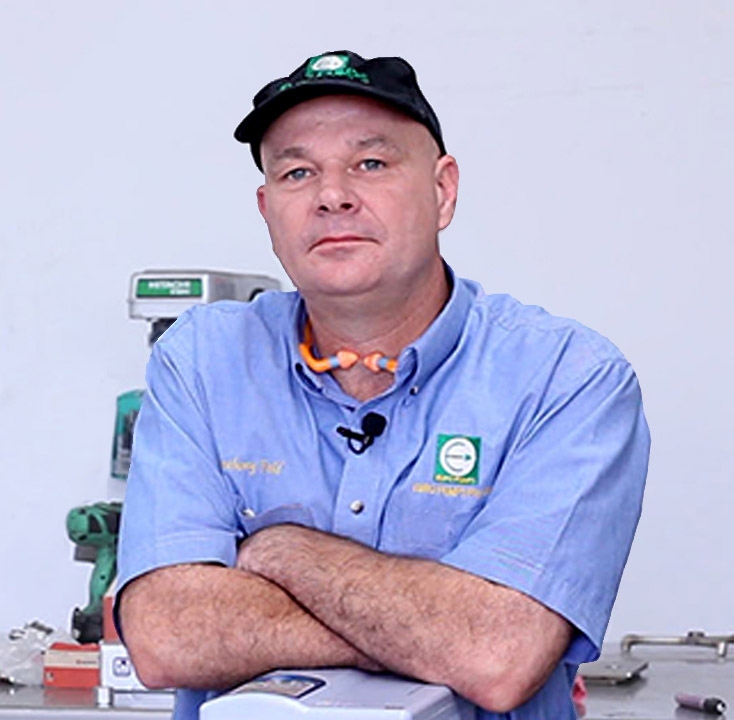 Anthony Field BEng., B.A.
Engineering Manager,
Electrical Engineer and BA in US Politics, Anthony Field works in the design of CIP Systems including electrical programming and automation. He has 30+ years in the food processing industry.  His expertise is with WEG and IFM products.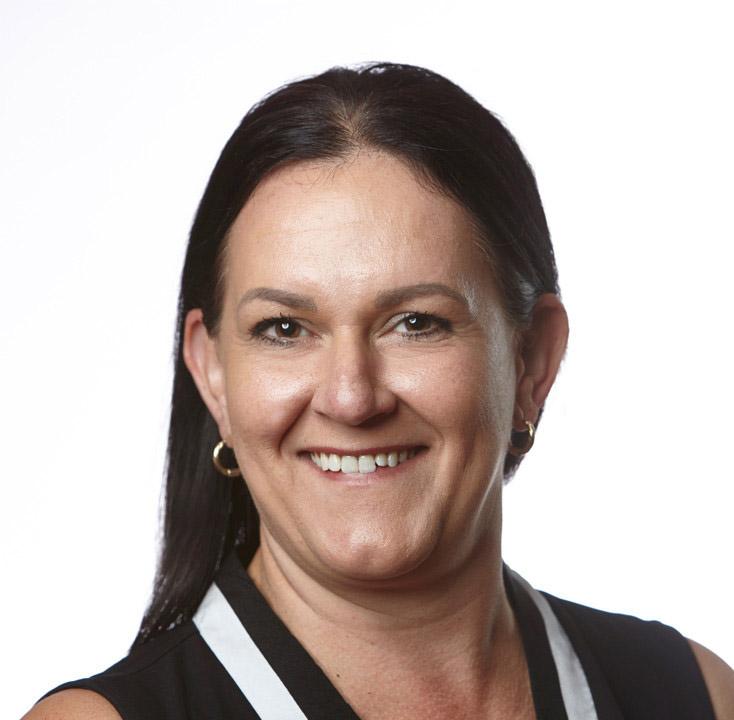 Joanne Field B.A.
Product Development and Training Manager,
Starting a career as a cleaner while studying at university, later elevating to site manager running a cleaning team.  Jo then moved into the Engineering team in product development.  Later studying a post graduate diploma in teaching.   Jo also provides onsite service and staff training for many of Australia's largest food processors, with CIP systems.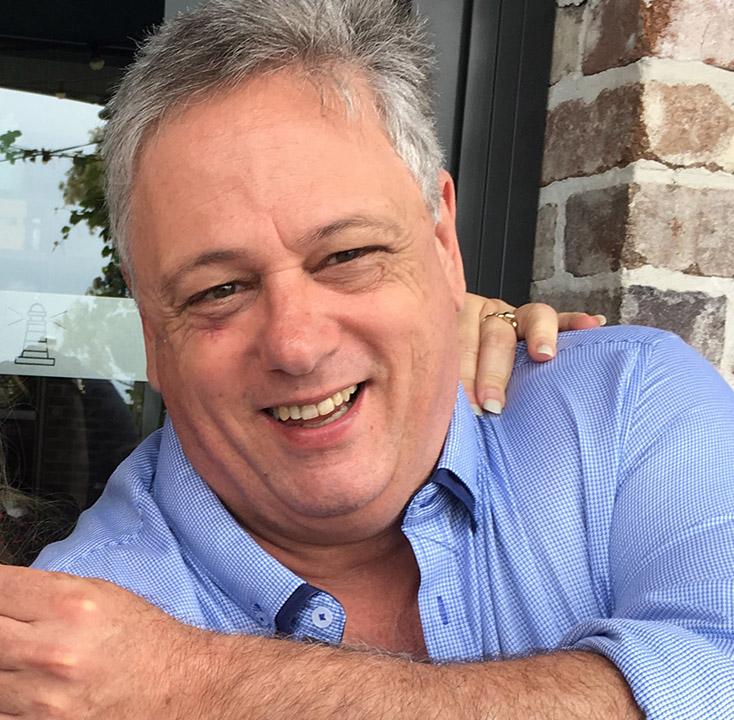 Peter FitzGerald
Sales Support
Peter's role is in sales support and social media content creation. With 30 years industrial graphic design and marketing experance particularly in water, sewage and compost/recycling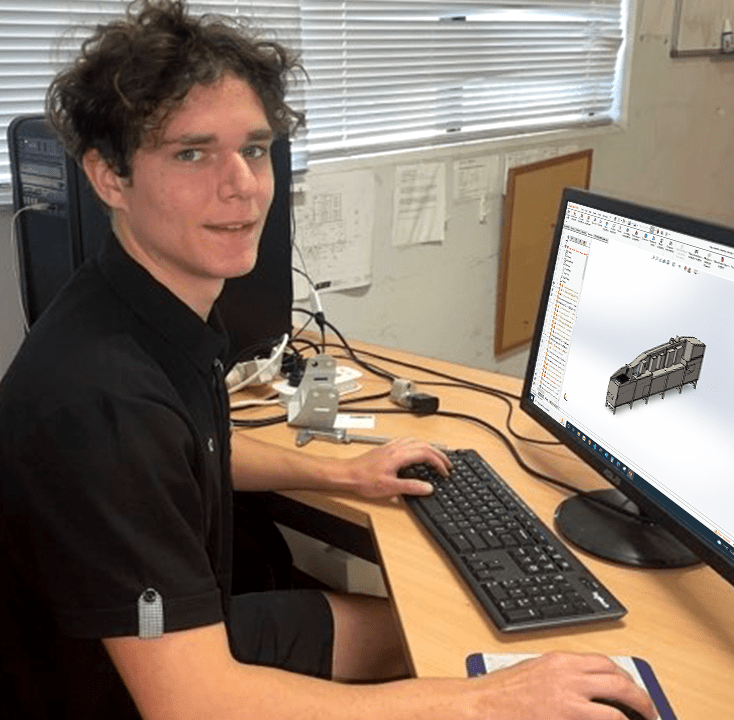 Nathan Field
Product Development & Programing
Nathan is currently studying a dual degree in engineering and science, majoring in electrical engineering and physics at the University of Queensland. He has input into Euro Pumps design and software programming using SOLIDWORKS and CODESYS.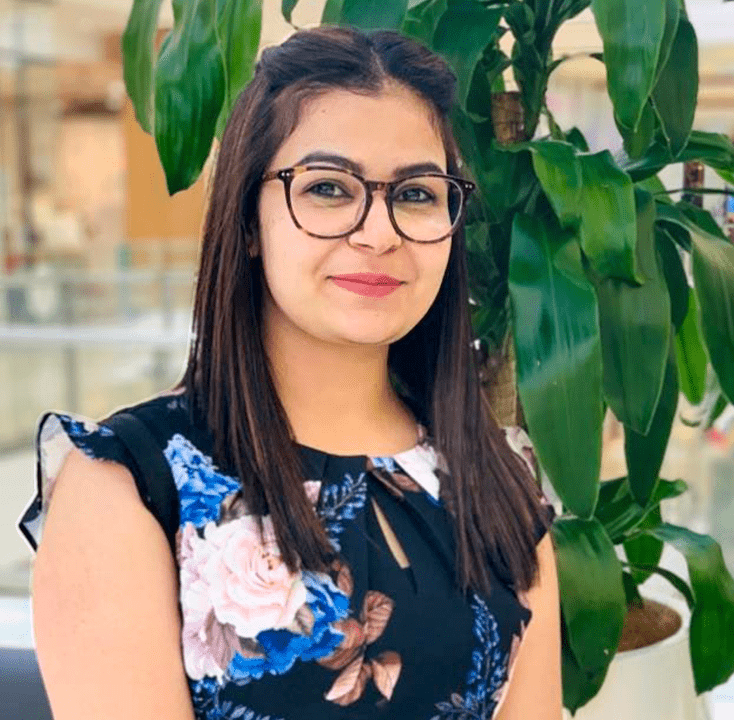 Nav Khehra BBA., MPA., MBA.
Accounts Recievable
Nav is a part of Euro Pumps Accounts team. She has a dual masters degree in business administration and Accounting. Nav brings in-depth business knowledge and experience.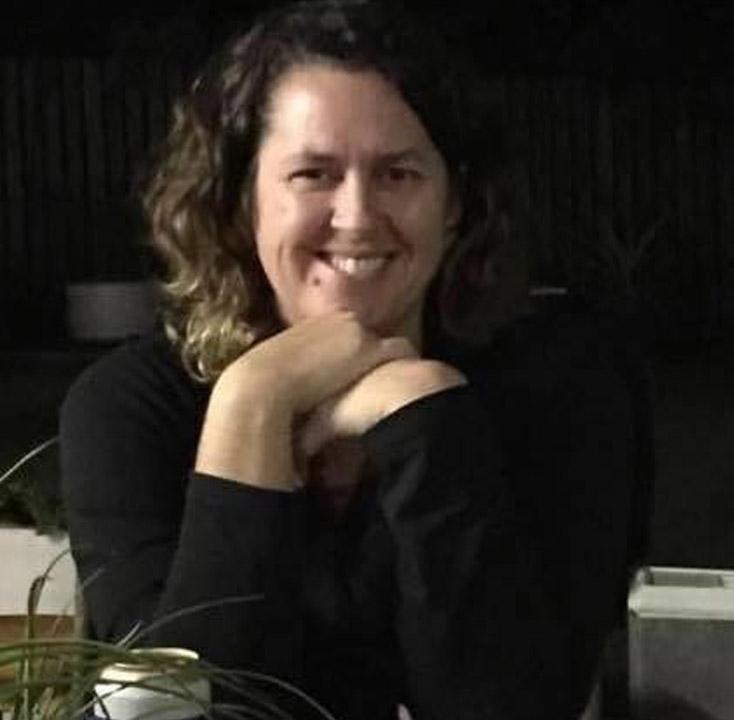 Kay Leadbetter
Accounts
Kay is a member of Euro Pumps accounts staff, she has been involved with her families construction business for over 20 years and brings a wealth of knowledge and experience.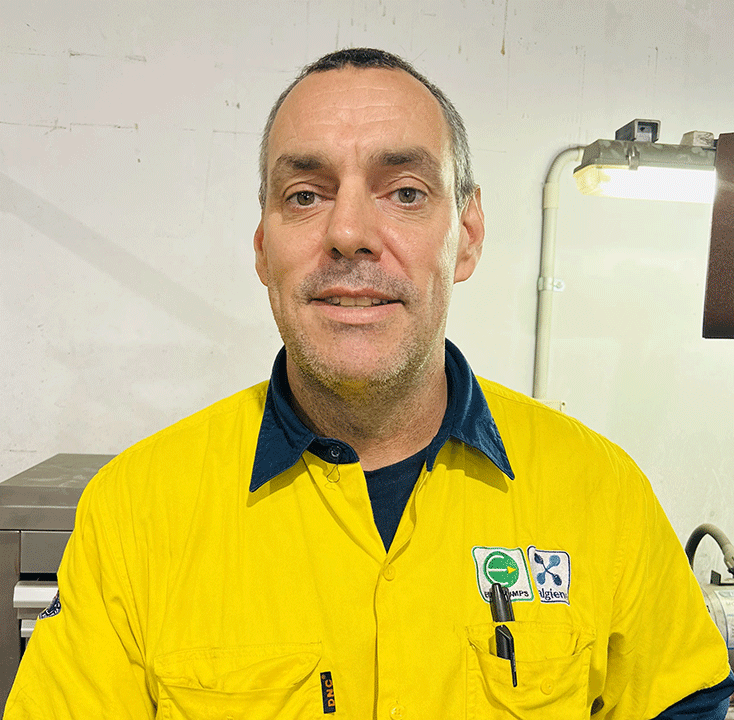 Mick Lea
Boilermaker & Workshop Supervisor
Mick is our Guru Tradesman.  He has been a Stainless-steel specialist for over 30 years.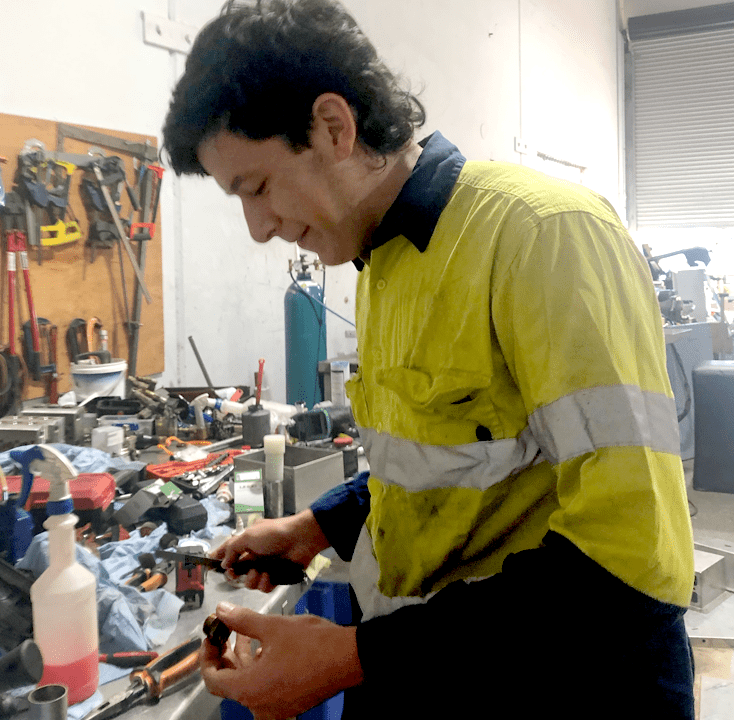 Josh Field
Third Year Apprentice Fitter and Turner
Josh is our apprentice Fitter and Turner being a second-generation Euro Pumps staff member he has grown up in the industry and been around cleaning equipment and food plants his entire life.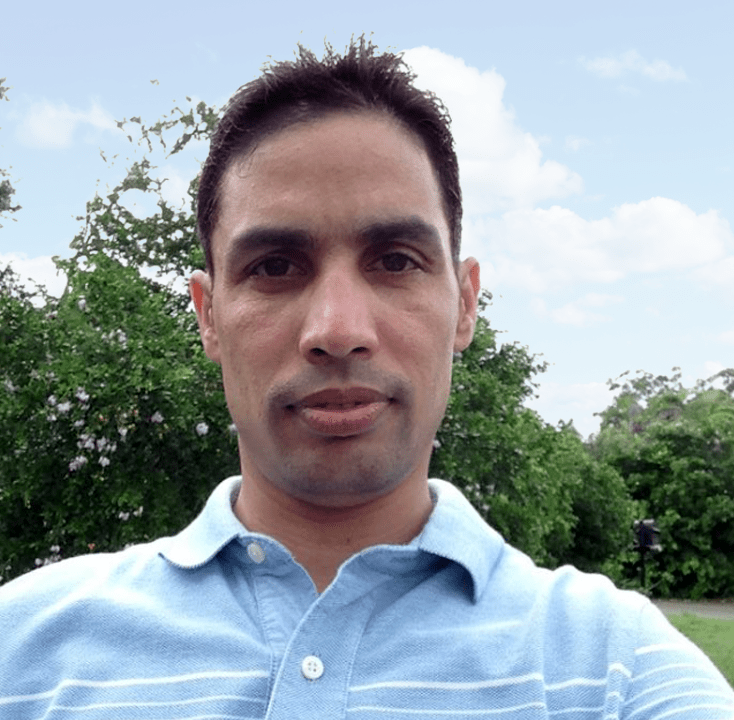 Kulwant Singh
Site Supervisor
Kulwant oversees and co-ordinates the daily operations of Euro Pumps sites to ensure a high level of performance and compliance with health and safety guidelines.