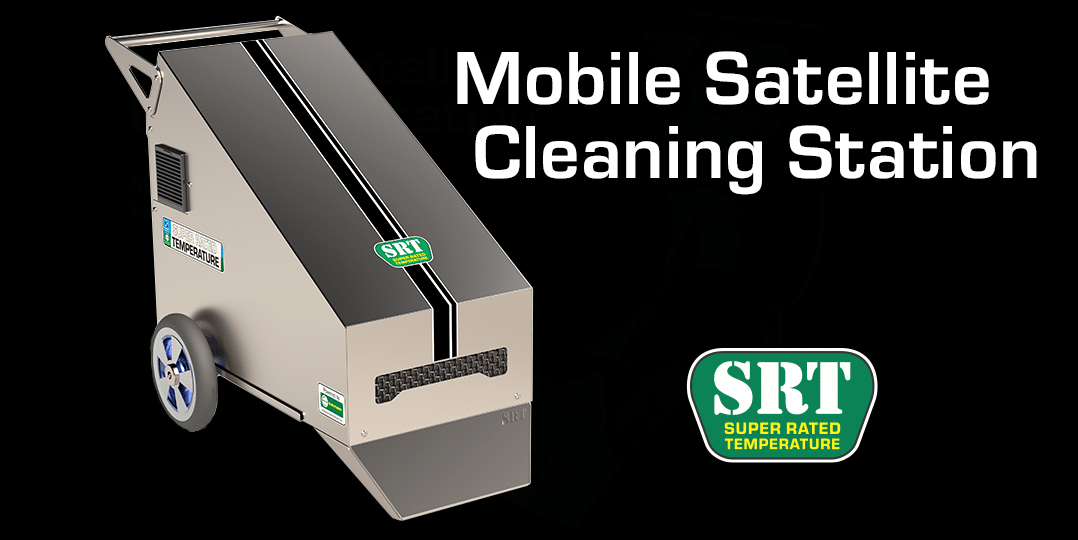 Euro Pumps SRT Mobile Satellite
The most advanced, cleaning station in the world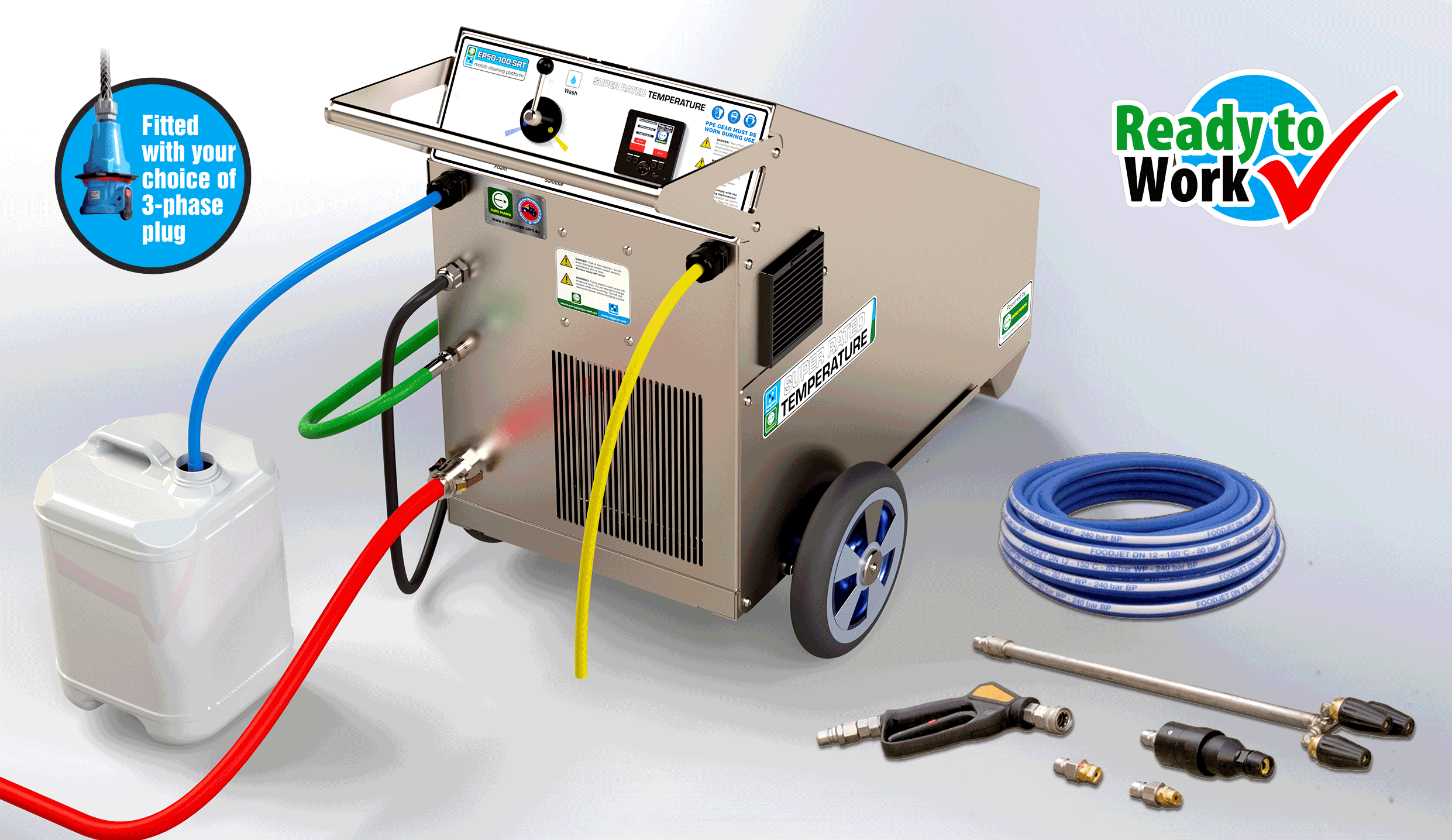 Australian made with Australian support

Runs at any temperature @ 50L-min

Built In PLC which monitors oil pressure, water temperature and flow.

It has enough power to clean drains, chimneys, chutes, floors (with floor cleaner), roofs, chillers and refrigeration units.

It can drive tub & crate washers or optional CIP spray bars and rotors.

No compressed air needed

Using a Euro Pumps SRT mobile satellite cleaning station to foam a 200L Stainless Steel Dump Bin in a food production plant
Comparing old school methods of foaming to a Euro Pumps SRT mobile satellite cleaning station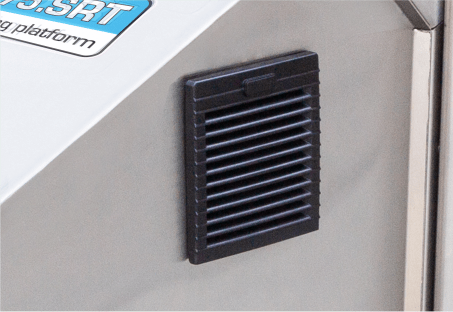 Fan Cooled to Run Hotter Longer
Euro Pumps allows you to clean on demand anywhere in the plant, inside or outside. It will work reliably at temperatures exceeding 85°C.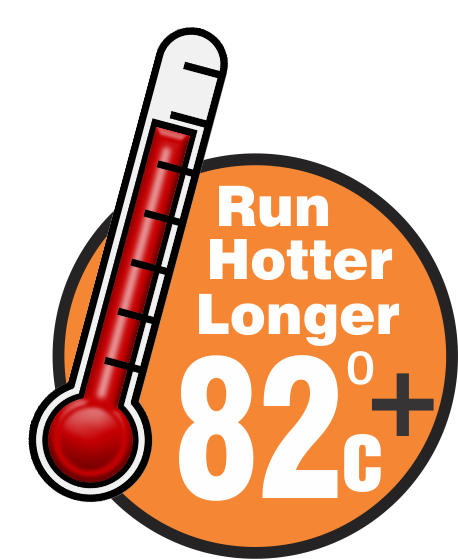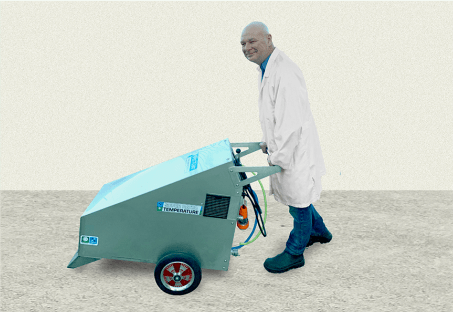 Perfectly balanced, move with one hand
It's perfectly balanced for easy movement around the site and will work off a standard 20 or 32 amp three-phase connection (with D-Curve breaker).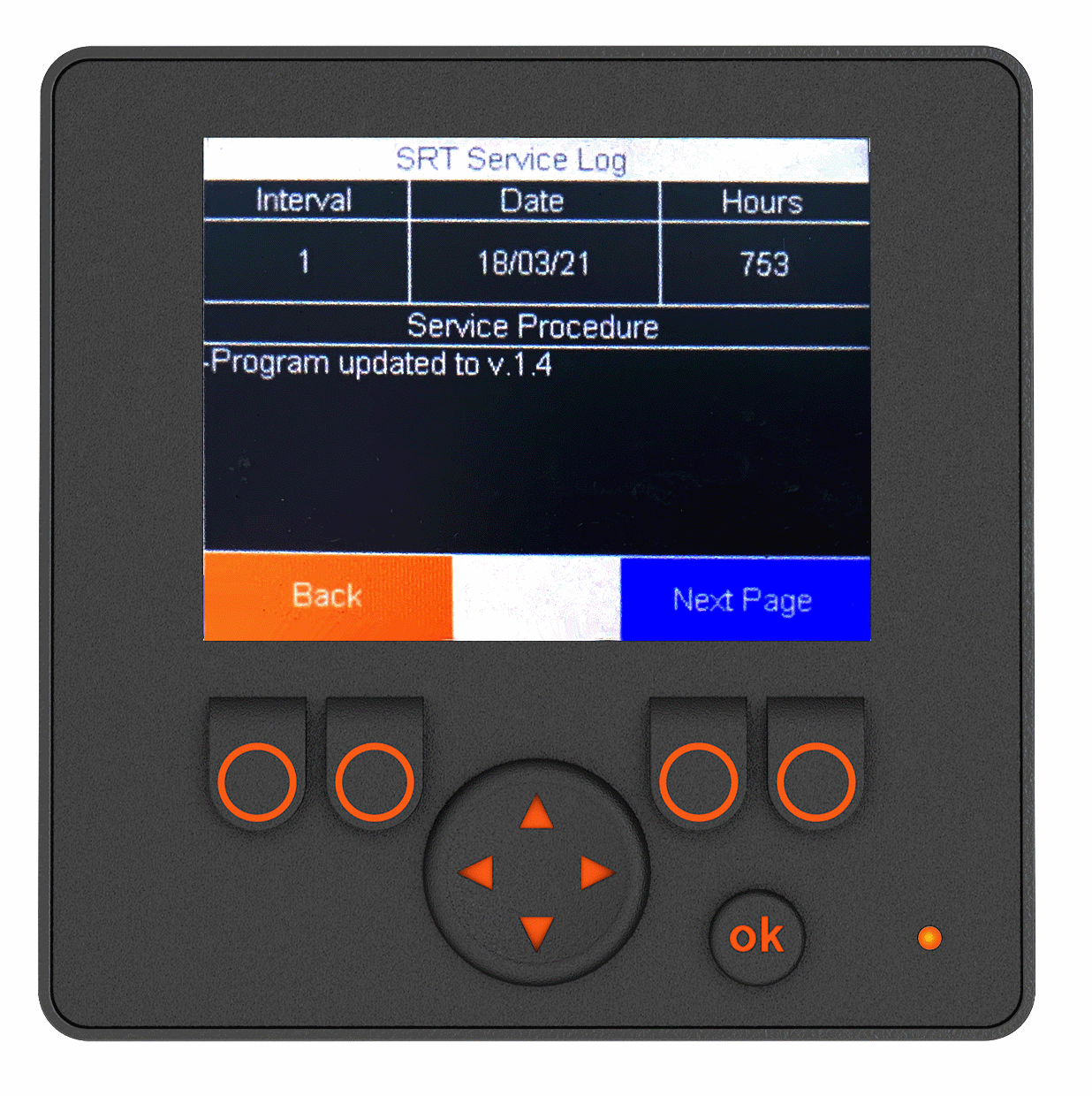 Built-in protection Sensors & Information for longer life
The sensors in the Euro Pumps EP50-75.SRT make it a smarter platform with built in asset protection for longer platform life.
Flow sensor
Pump Pressure Sensor
Oil pressure
Water temperature
Auto Phase Rotation
E-Mode, emergency fault bypass mode

Wash down with hot water using a Euro Pumps SRT mobile satellite cleaning station in a food processing plant
Cleaning  FDC units without working at heights equipment using a Euro Pumps SRT mobile satellite cleaning station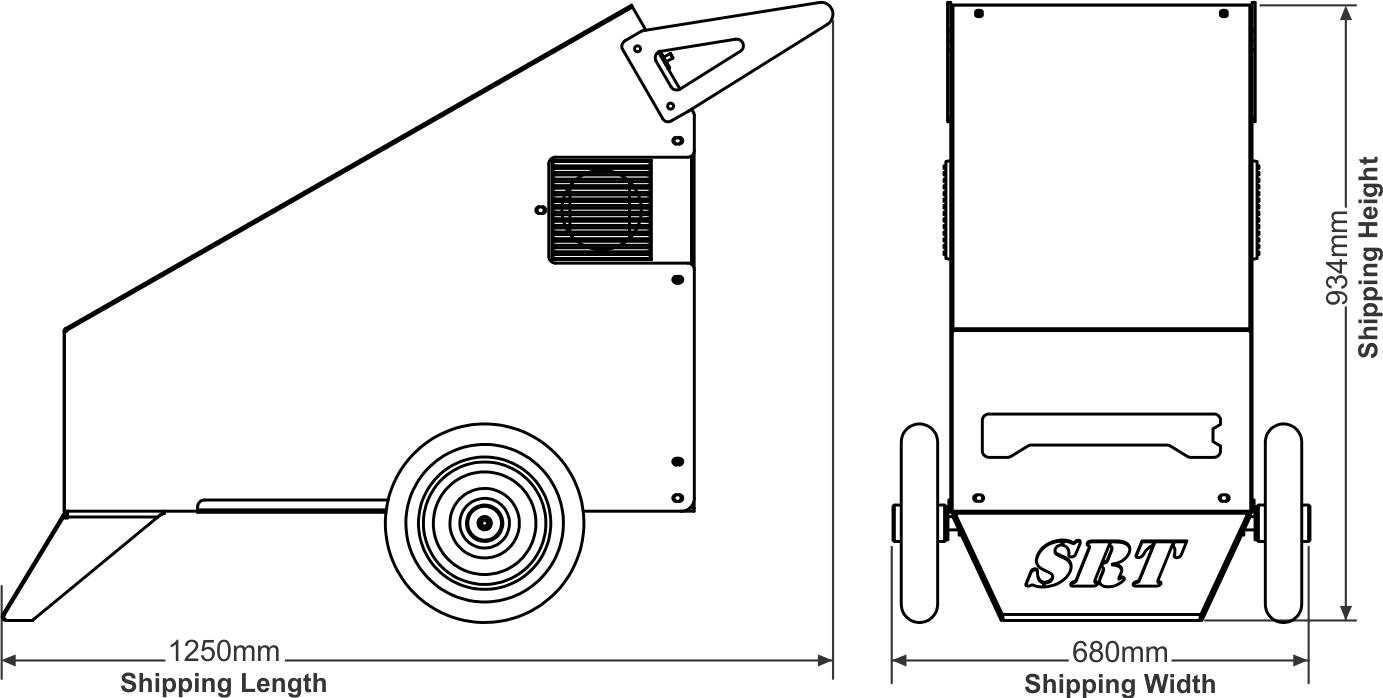 Dimensions (LxWxH)
1250(l) x 680(w) x 1000(h)mm
49.2(l) x 26.8(w) x 36.7(h)inches
Water
Output pressure
Min. inlet pressure
Max. inlet pressure
Max. consumption
Inlet dimension
Power
Power
Frequency
Motor
Weight
AU & World

20 – 80 Bar
1 Bar
10 Bar
50 Ltr/min.
¾" Inch
AU & World
14 AMPS
50 Hz
7. 5 kW
154 Kg
Nth America

290 – 1160 PSI
14.5 PSI
145 PSI
13.2 gal/min.
¾" Inch
Nth America
12 AMPS
60 Hz
10 HP
339.5 lbs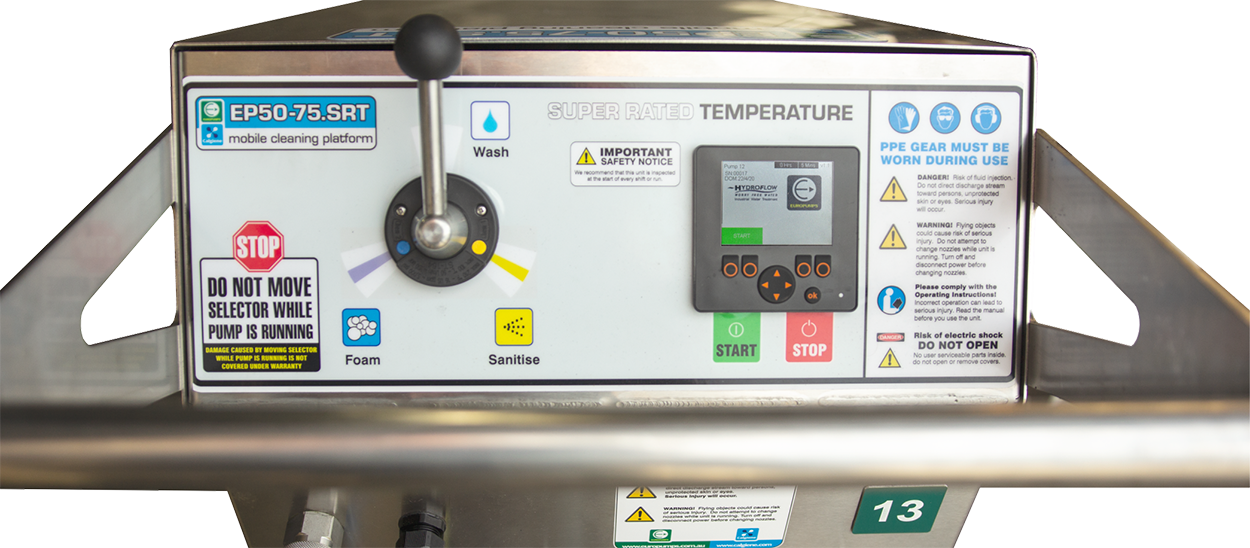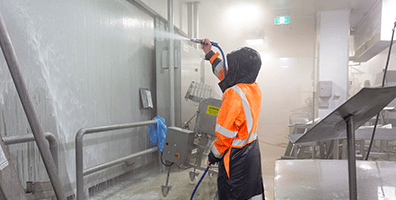 Your Euro Pumps Mobile Satellite Cleaning Station arrives ready to go to work with all hoses and attachments.
25m Heavy Duty Hose with ½" BSP male tails and quick release fittings
Suttner ST-2320 high trigger with swivel
Triple-turbo-lance with male quick release
15/70 Brass Nozzle with male quick release
15/100 Brass Nozzle with male quick release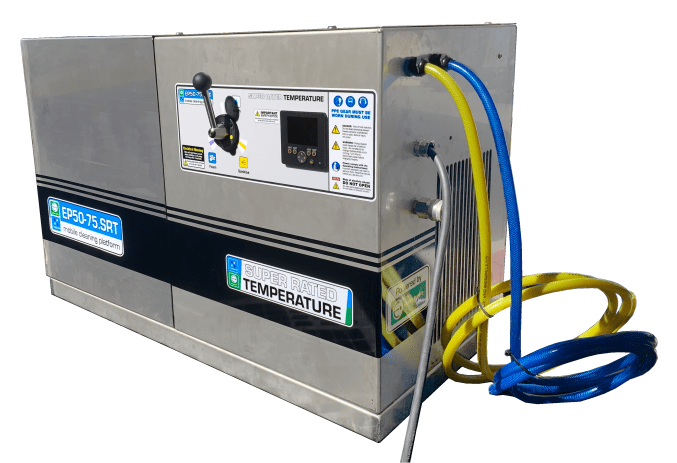 Euro Pumps SRT is also available in a wall mount with built-in programs that allow you to select hot and cold water supply connections, via electronic solenoid control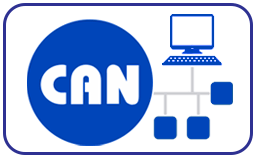 Optional Can Bus Link to your SCADA system