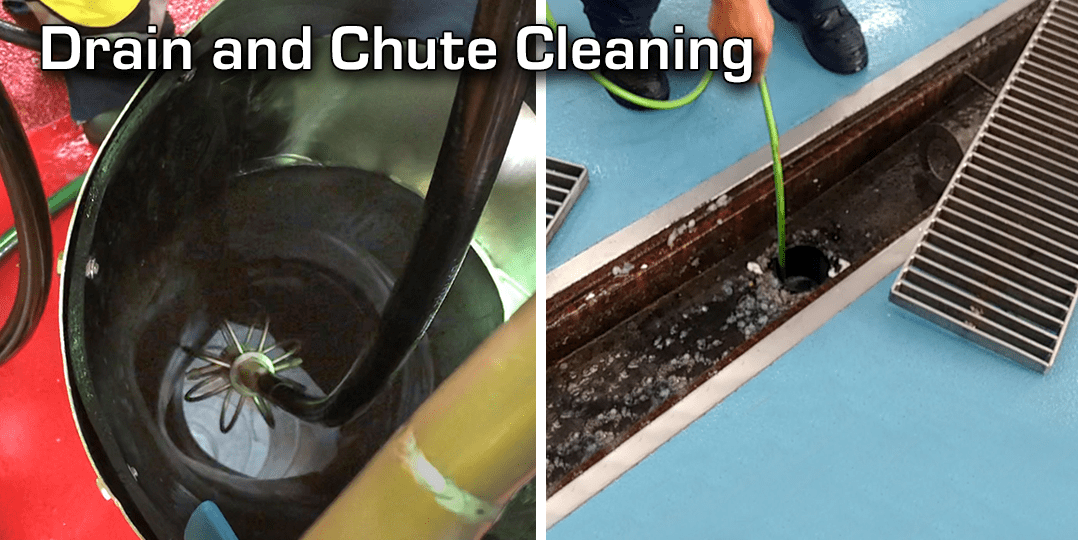 Euro Pumps has developed, refined and improved our own unique Industrial Duty Drain & Pipe Cleaners. These heavy duty drain cleaners are ideal for emergency cleaning and preventive drain maintenance programs. 
We recommend regular scheduled drain cleaning be performed to keep drainage systems operating efficiently without the risks and dangers associated with chemical drain cleaners. It will also prevent blockages occurring during cleaning or production eliminating emergency plumbing costs.
Talk to our consultant Jo Field about getting the right tools for the job.  Many of our Drain and Chute cleaning tools pay for themselves in the first or second application.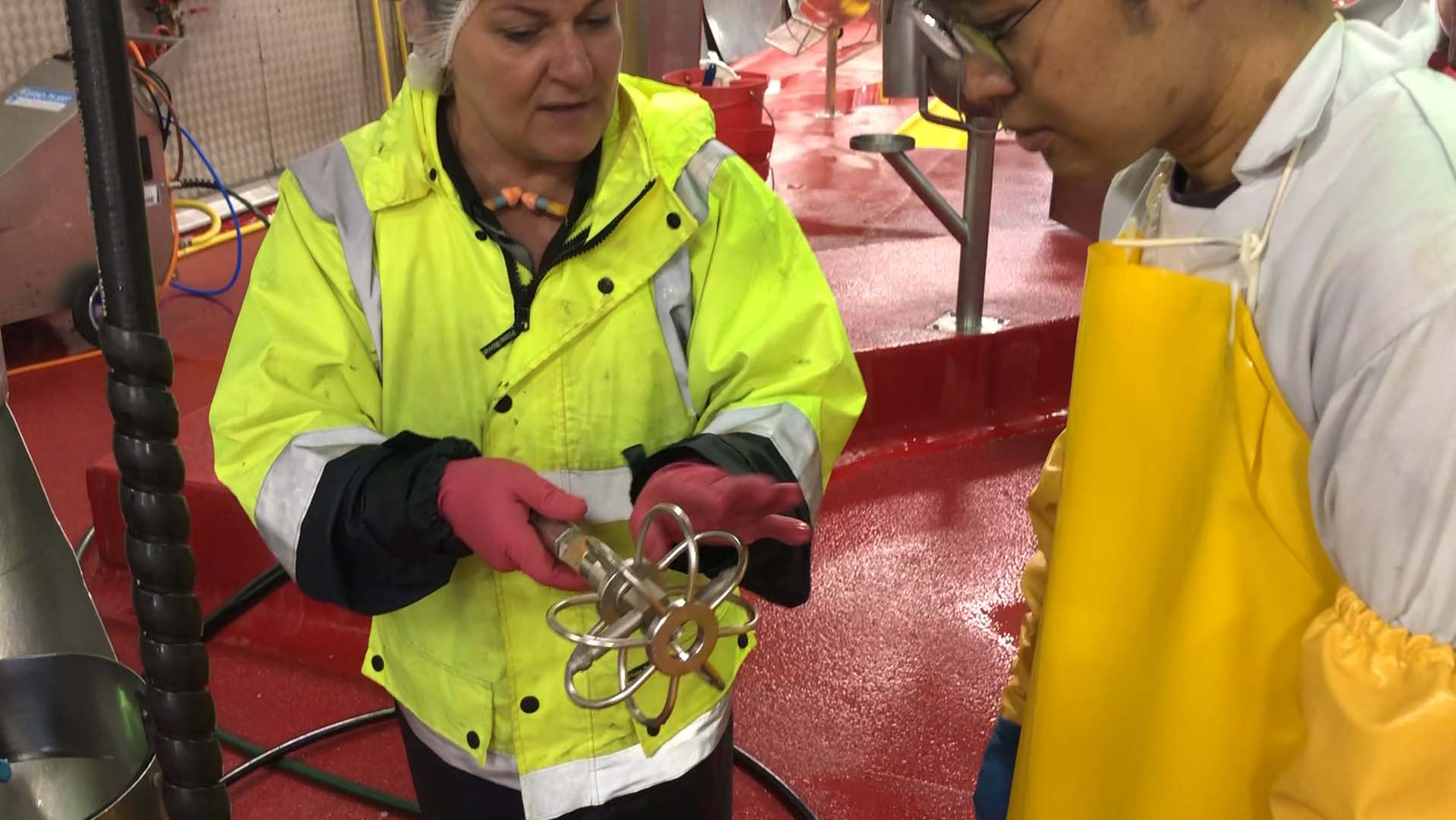 Euro Pumps has a wide range of drain and chute cleaning tools and accessories.
Euro Pumps Consultant Jo Fields demonstrates offal chute cleaning at a Western New South Wales abattoir
Jo Field shows Euro Pumps Pipe and Drain Cleaning hoses powered by our SRT Mobile Satellite Cleaning Stations
Chimney, Drain, Chute and Pipe Cleaning Products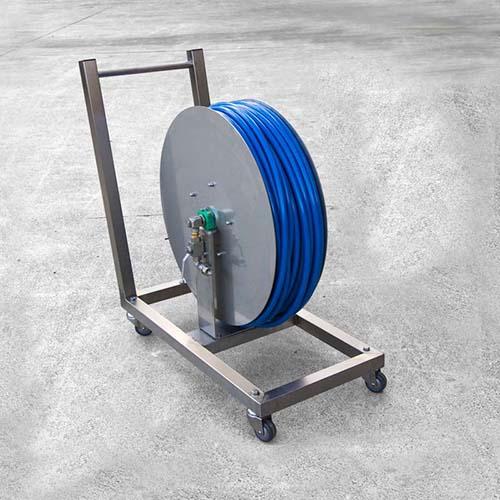 EP-PC750 Drain Reel 750mm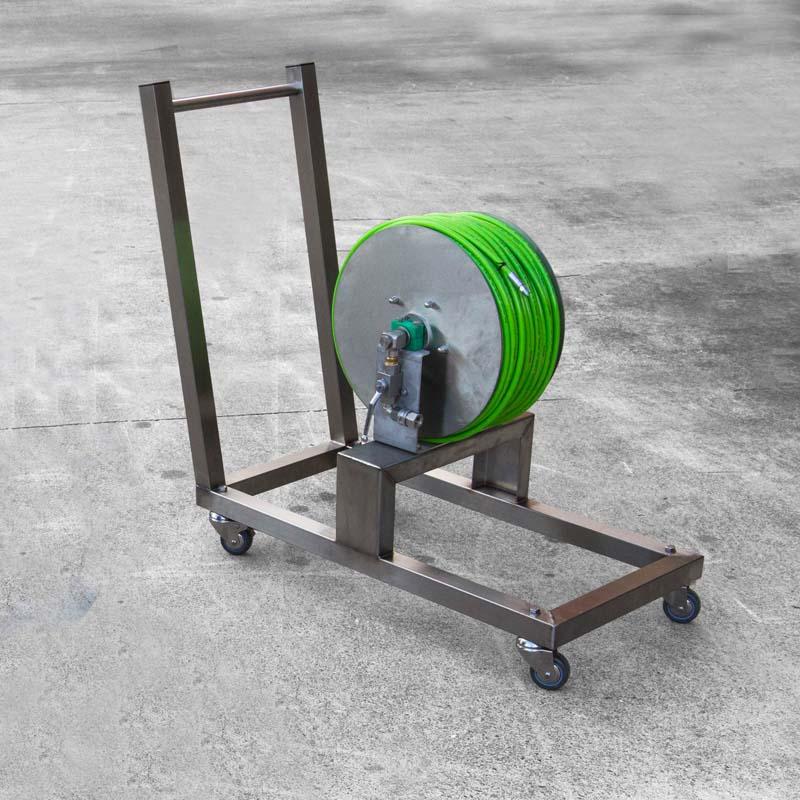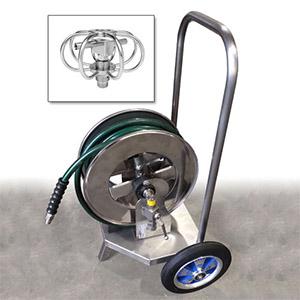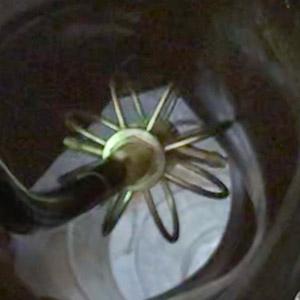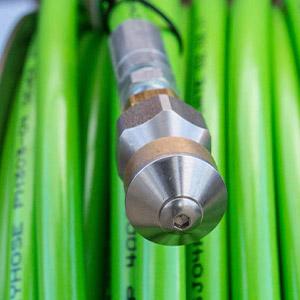 1/4″ Drain hose Includes Crimp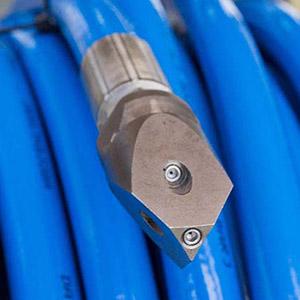 1/2″ Drain hose Includes Crimp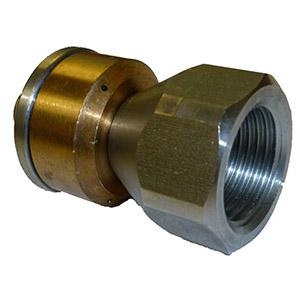 Suttner rotating sewer nozzle
Suttner-st-49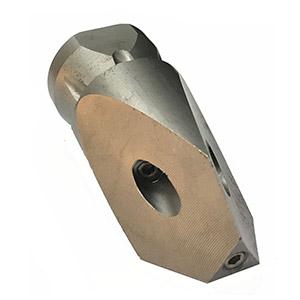 Suttner Milling Sewer Nozzle
200-st-49 Milling Sewer Nozzle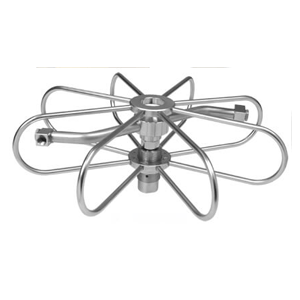 12″ and 24″ Industrial Duct Cleaner
Euro Pumps Consultant Jo Fields demonstrates offal chute cleaning at a Western New South Wales abattoir
Euro Pumps Consultant Jo Fields demonstrates offal chute cleaning at a Western New South Wales abattoir
Drain, Chute, and Pipe cleaning