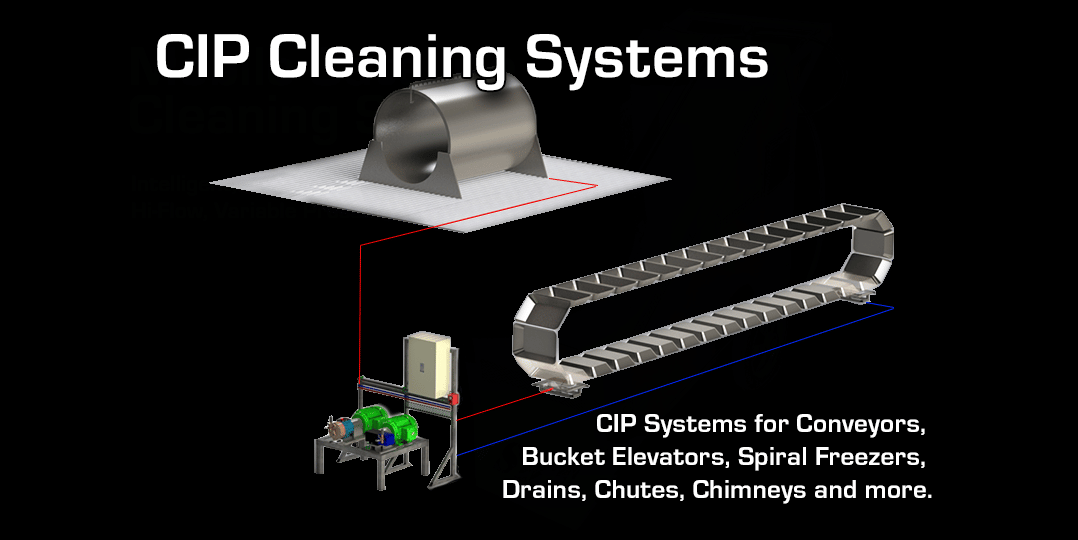 Australian Made CIP Cleaning Systems & Upgrades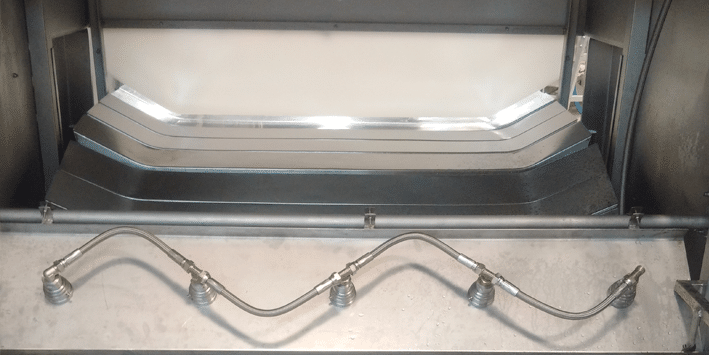 Euro Pumps Design, Manufacture, Install and service, Australian Made CIP Systems for Conveyors, Bucket Elevators, Spiral Freezers, Tunnel freezers, In-feed belts, out-feed belts, Boning Line Conveyors, Chimneys and more.
Euro Pumps CIP Systems bring huge benefits due to the dramatic reductions in water consumption, water treatment, energy consumption and a reduction in chemical and labour where applicable. Furthermore, our systems provide an increased quality in the cleanliness of the surface and microbial detection.
Euro Pumps systems offer efficient  spraying of detergents, sanitizers and foams, reduced water and chemical consumption and water treatment savings. We supply a wide rance of engineered dosing, control and metering systems to accurately control chemistry CIP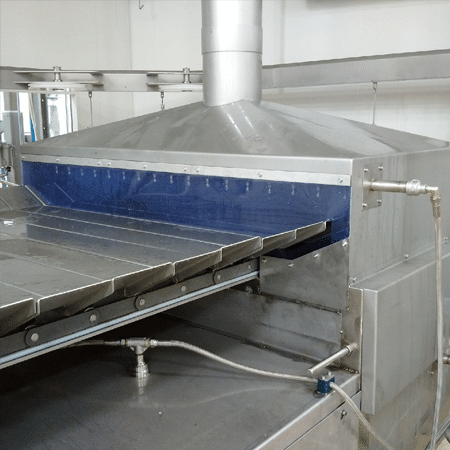 Evisceration Tables CIP Cleaning Systems & Upgrades
Euro Pumps Evisceration Tables CIP systems have been Independently and repeatedly client verified with water assessments reporting water savings of 250KL per day or better at abattoirs throughout Australia.
Ask us for a PDF copy on a independently verified with water assessment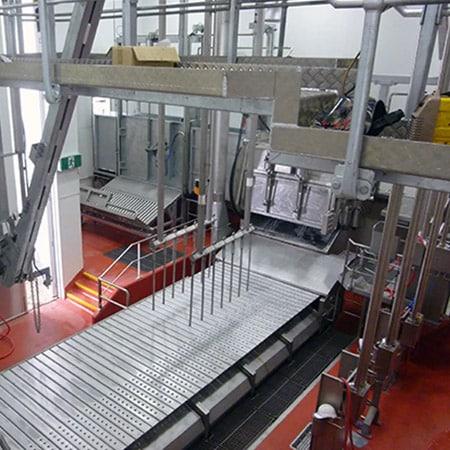 Shackle Table CIP Cleaning Systems & Upgrades
Euro Pumps have 20 of experiance in designing and implementing highly water efficient cleaning systems specifically for the meat processing industry. Clients that have introduced these new efficient cleaning systems are enjoying huge cost benefits due to the drastic reduction in water consumption.
Other benefits include reduced burden on water treatment plants, reduced water heating energy consumption, improved cleaning quality, and improved daily microbial swabs.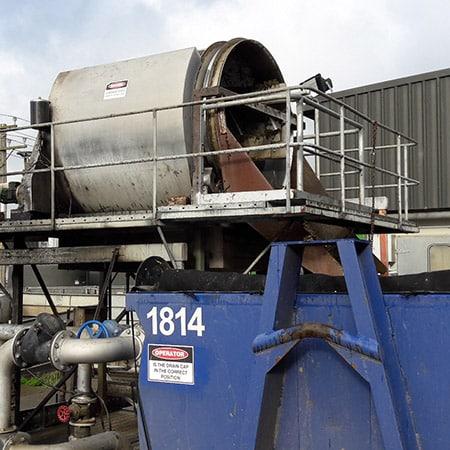 Contra-Shear CIP Cleaning Systems & Upgrades
A Euro Pumps Contra Shear CIP system upgrade is industry proven and independently documented to produce amazing savings, with systems achieving 90 to 95% reductions in water use, as well as the complete elimination of manual spot cleaning, that generates further labour savings for the business. A more effective cleaning outcome improves dewatering, and lowers water content of the output waste, speeding up downstream anaerobic treatment as separated solids is more reliably removed and will not pass through the screen even at peak demands.
Ask us for a PDF copy of a clients internal with water use assessment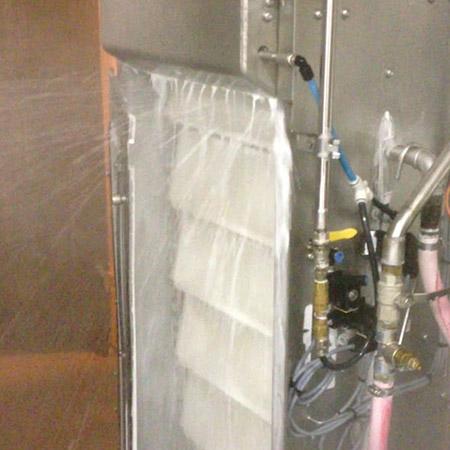 Bucket Elevator CIP Cleaning Systems & Upgrades
Euro Pumps Bucket Elevator Cleaning System uses a fixed installation systems that eliminate the need for tedious stop-start manual washing and dramatically reduce cleaning times. Our uniquely designed system delivers optimum results — cutting through grease and fat residues to yield an export-standard finish.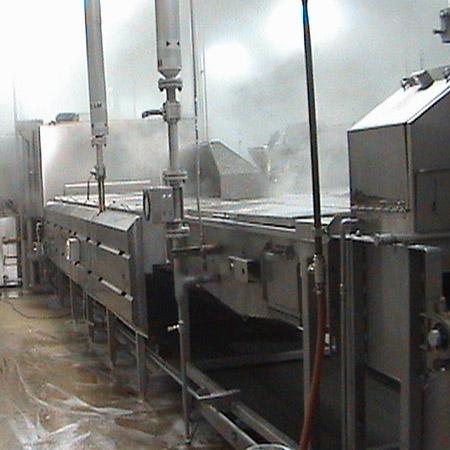 Ovens, Fryer CIP Cleaning Systems & Upgrades
Cleaning cooked on tar and grease from industrial ovens and production line fryers is a messy difficult and time-consuming job. A tailor-made Euro Pumps CIP cleaning system can reduce manual labour, improve cleaning outcomes, and reduce chemical use.
The Euro Pumps Oven Cleaning System delivers the ability to clean hard-to-reach areas in industrial ovens, chimneys, and steam chambers quickly and efficiently. This system can easily be fitted to any industrial oven to assist the factory-standard CIP systems and provide that extra assurance that the cleaning quality meets AQIS and export standards.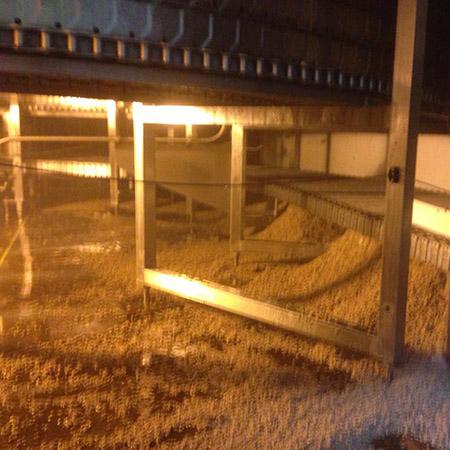 Spiral Freezer CIP Cleaning Systems & Upgrades
Euro Pumps produce CIP cleaning systems & upgrades for Spiral Freezers, Tunnel freezers, In-feed belts and out-feed belts, that are vital for safe and efficient food production.
Our freezer belt cleaning systems have the following benefits:
• Reduction in cleaning time
• Reduction in 'build up' due to ineffective cleaning
• Clean the belt while at full operational speed
• Clean often overlooked and hard-to-reach 'smear' residues
• Maintain export standard hygiene levels.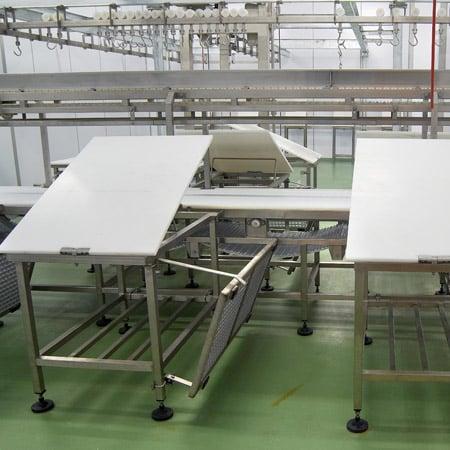 Boning Room Belt CIP Cleaning Systems & Upgrades
Cleaning of Conveyor Belts in food plants and Boning Rooms historicly involves scrubing and can be a time-consuming processes. A Euro Pumps CIP upgrade can make cleaning hands free, with only minor modifcations to existing equipment.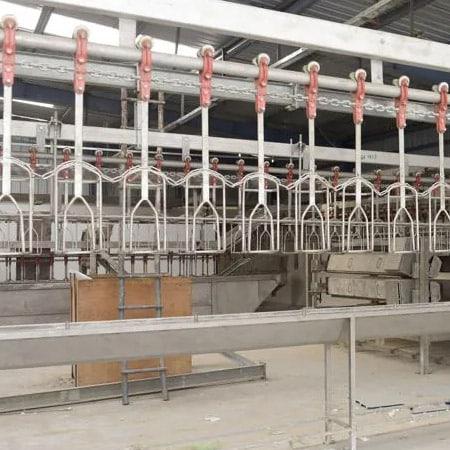 Poultry Belt CIP Cleaning Systems & Upgrades
Automated or continuous in-line poultry Processing CIP systems belts, de-boning, and conveyors through to further processing, chillers, and spiral freezers.

Australian Made CIP cleaning systems & upgrades for Abattoirs, Food Processing, Fish, RTE Meals & Vegetables Processing

Contact Us
Please enter all fields so we can get back to you