When you've got a busy production line to run, you're not interested in excuses and empty promises — you're interested in results. That's why we provide 24/7 assistance as part of our complete service and customer support package. This means you've got complete peace of mind that your Euro Pumps cleaning system will keep performing to exceptionally high standards. AND you're free to focus on the core aspects of your business.
Although our systems are incredibly durable and reliable, we always keep spare parts in stock so we can attend to any issues right away. What's more, we have the flexibility to conduct service and maintenance tasks at times, which accommodate your production schedule.
Unit 3
10A Quindus St,
Beenleigh QLD 4207
Australia
Contact Us
Please enter all fields so we can get back to you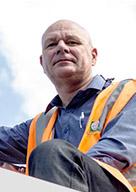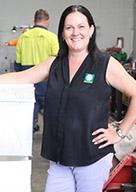 Since 2009 Euro Pumps Engineering have been installed and commissioned in food processing and critical clean facilities worldwide, from Melbourne to Cairo.   
Our equipment has become vital to the day to day operations of a diverse range of major food processors all seeking the significant water savings and improved cleaning that provide increased competitiveness and environmental benefits.