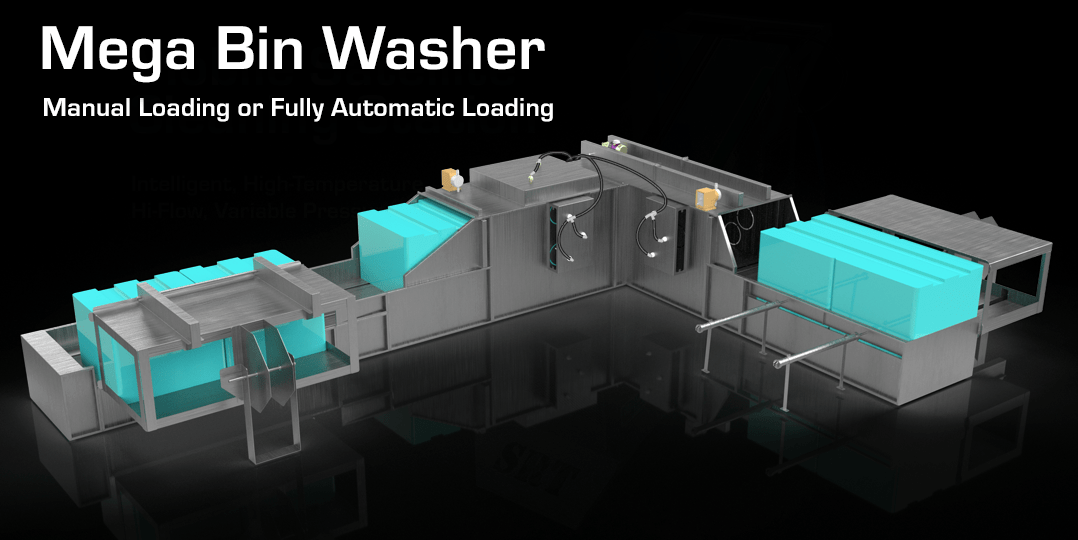 Australian made mega bin washer by Euro Pumps,
allows bulk half tonne bins to be cleaned as fast as they can be loaded.
Euro Pumps produces Australian made bulk half tonne mega bin washer that allow Nally MegaBins to be cleaned as fast as they can be loaded.  Available in fully automatic, semi-auto or manual models with full Australian support and back-up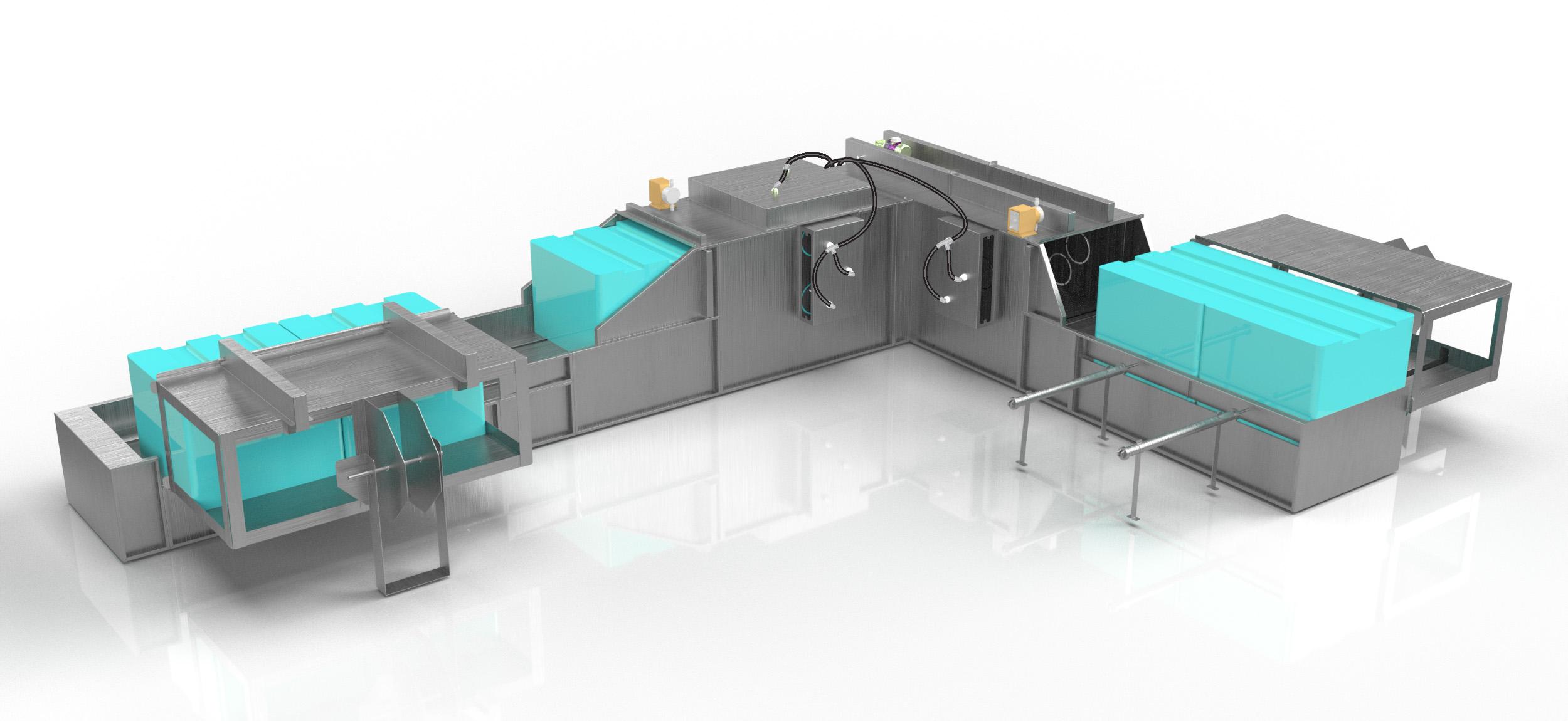 Euro Pumps Mega Bin Washer – Australian made and Australian supported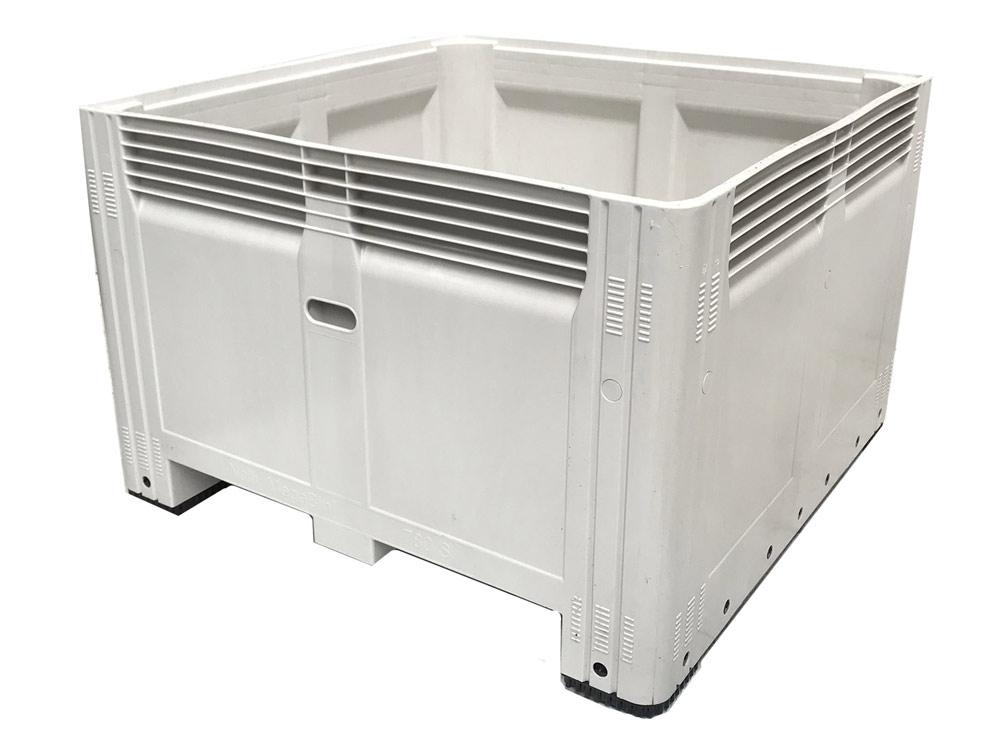 Australian made and Australian supported, Euro Pumps bunny bin washers are the latest innovation in cleaning a product that is notorious for requiring intensive labour and time. Each washing machine is made from 316 Stainless Steel ensuring that all hygiene standards are met, longevity and an overall high-quality product.
Plastic Mega Bins/bulk bins, are large and awkward compared to most products, so they require a different approach when designing a machine to ensures that a perfect clean can be achieved while also guaranteeing maximum safety for the operators. There are multiple options depending on your needs and type of mega bins you use IE: bins with holes in the sides or bottom, the working environment, and the quantity and frequency you need to clean.
Fully Automatic Loading
This machine has automatic loading systems at both the infeed and outfeed.
This ensures that bins can be cleaned as fast possible while at the same time reducing labour.
The infeed loader loads two bins at a time to try and maximise the number of bins that can be cleaned every minute.
The outfeed uses nematic pistons to push off two bins at a time.
The whole system works together to using multiple PLCs sensors in tandem with speed drives to ensure that maximum efficiency is reached.
Manual Loading
This machine doesn't have any infeed or outfeed loading mechanics involved.
This would be suitable if time isn't an important factor, and your plant has access to any form of loading equipment such as a forklift which can flip the bins upside down.
If your bins have holes which allow water to drain out the bottom, rollers would be adequate for loading and unloading which would eliminate the requirement for any machinery.
Overall, this system is good to reduce cost if you either don't have large quantities or don't require Nally bins to be cleaned at an extremely fast rate.

What powers the Euro Pumps bulk half tonne mega bin washer?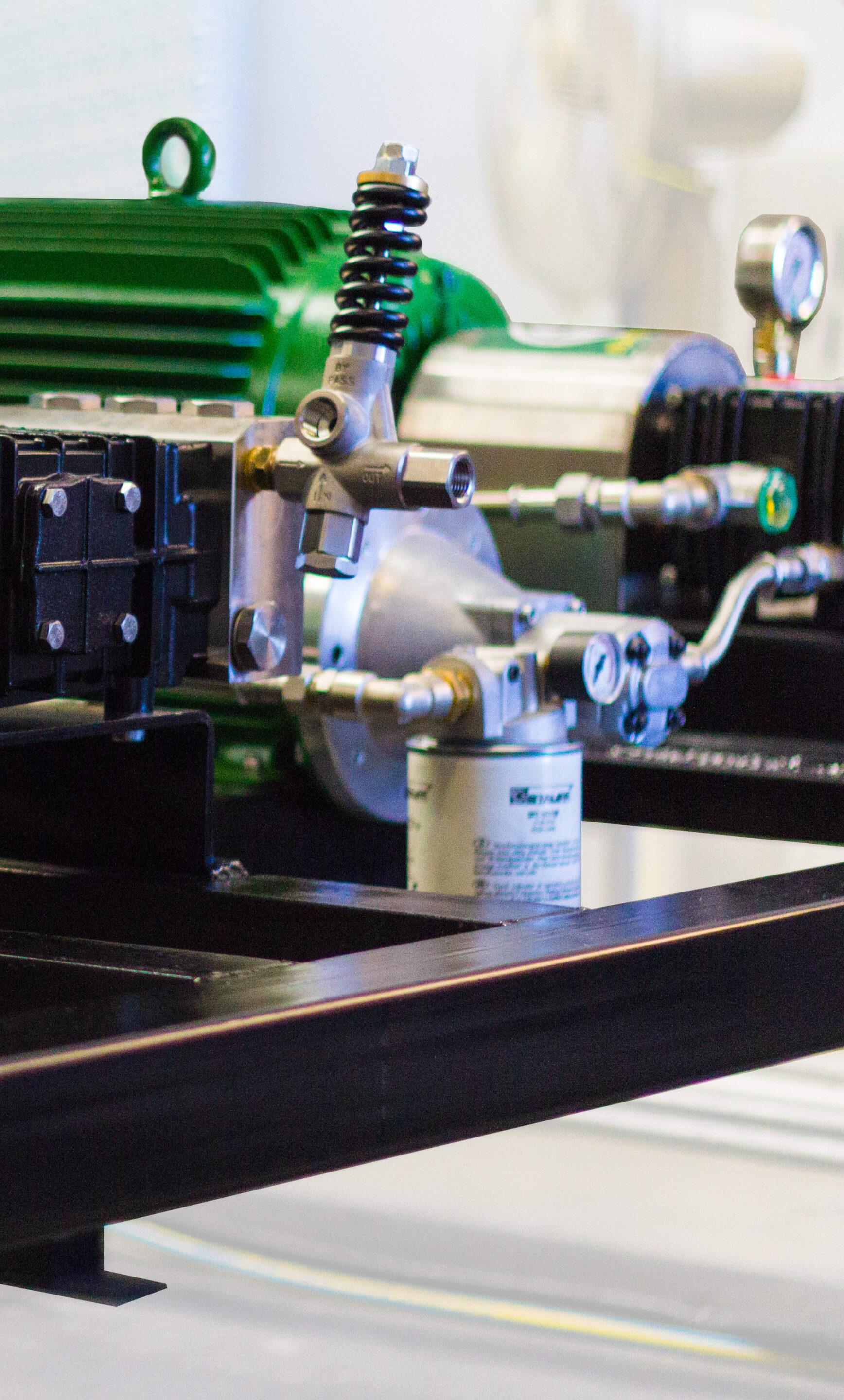 Every Nally MegaBins washer is supplied standard using three 22kw motors to power three 50L/min pumps. Each Pump has multiple sensors which monitor the crank case oil pressure, inlet water pressure and flow. On top of that, all pumps have filters installed up stream to make sure no impurities influence the pumps performance.
These system protections as well as pump oil cooling allows for the use of hot water up to 92°C further increasing the overall cleaning performance while increasing durability with less service requirements. This setup up guarantees that no matter your environment or cleaning requirements, you will always receive the best quality with a Euro Pumps Bin Washer.
Key Advantages:
The mix of advanced mechanics and electronics with a Euro Pumps high pressure system makes the Euro Pumps Bin Washer stand above our competitors. This is achieved through being the first in line system with high pressure allowing high speed cleaning with an increased quality in results.
Link to your SCADA system
Link to your SCADA system via an optional CAN to ISOBUS gateway,  with a IP 67 rating
offers protection under adverse conditions, like extreme temperatures
or shock and vibration do not affect the gateway functionality.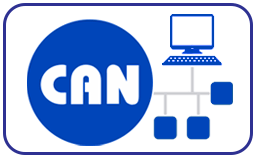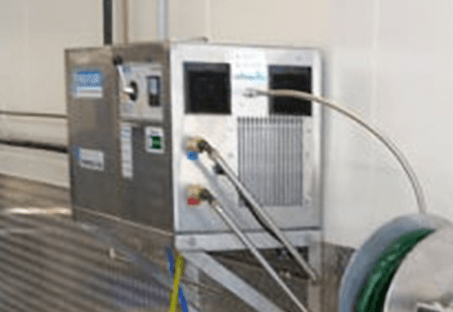 Fan Cooled to Run Hotter Longer
Euro Pumps allows you to clean on demand anywhere in the plant, inside or outside. It will work reliably at temperatures exceeding 85°C.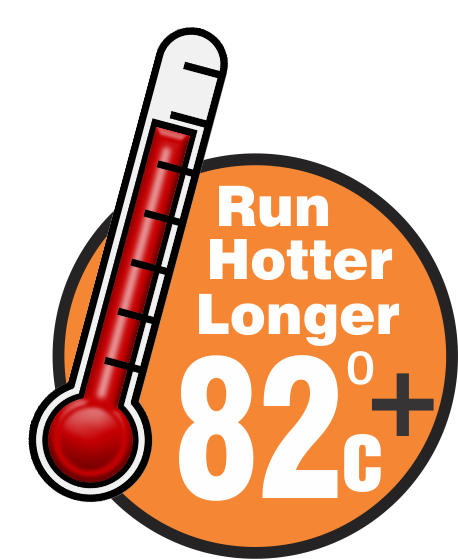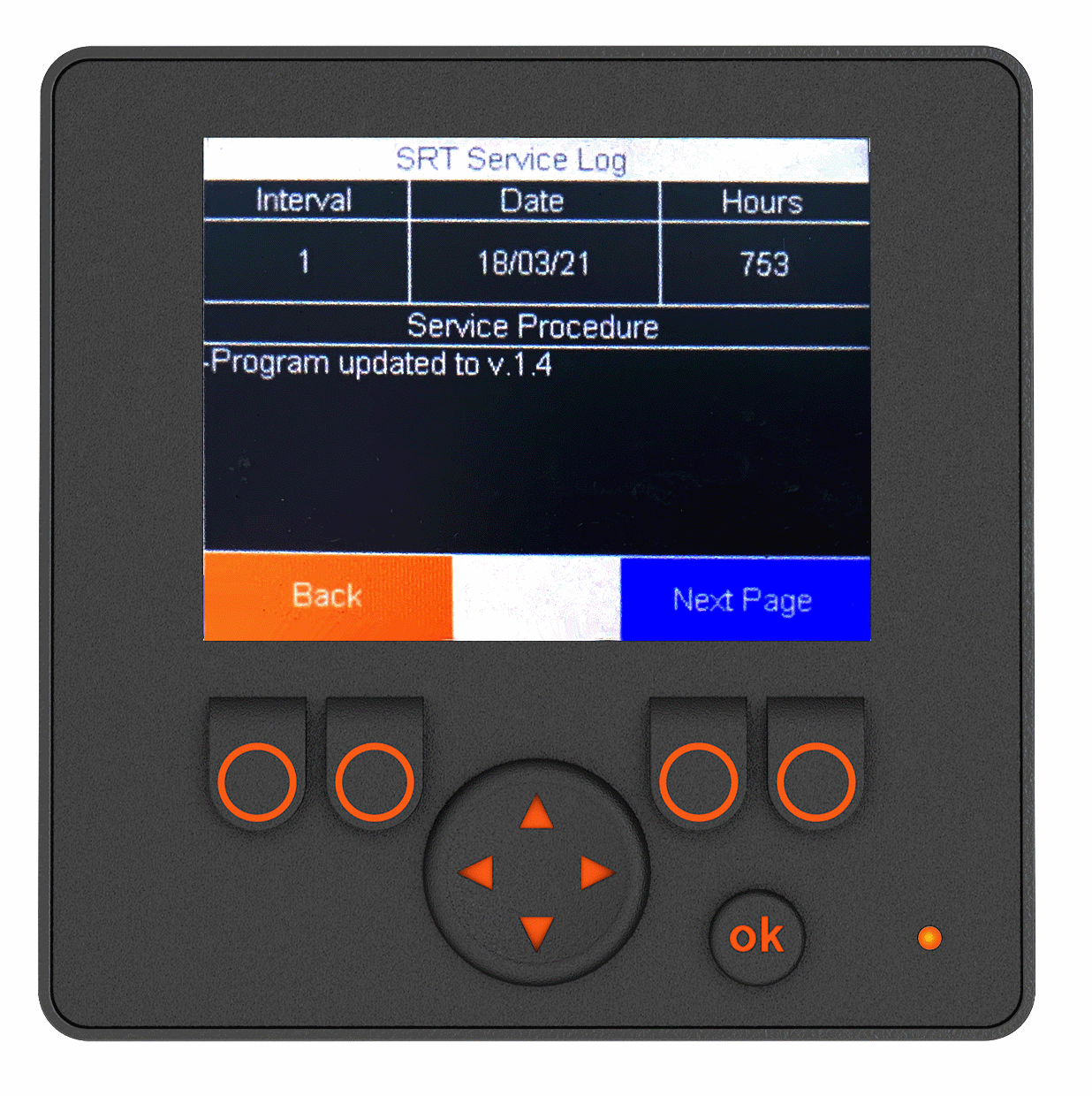 Built-in protection Sensors & Information for longer life
The included sensors make the Euro Pumps EP50-75.SRT the smarter platform for asset protection and long platform life while allowing you to clean faster, with better flow and at higher temperatures when required. 
No-Water flow sensor
Water output pressure
Oil pressure
Water temperature
Auto Phase Rotation
E-Mode, emergency fault bypass mode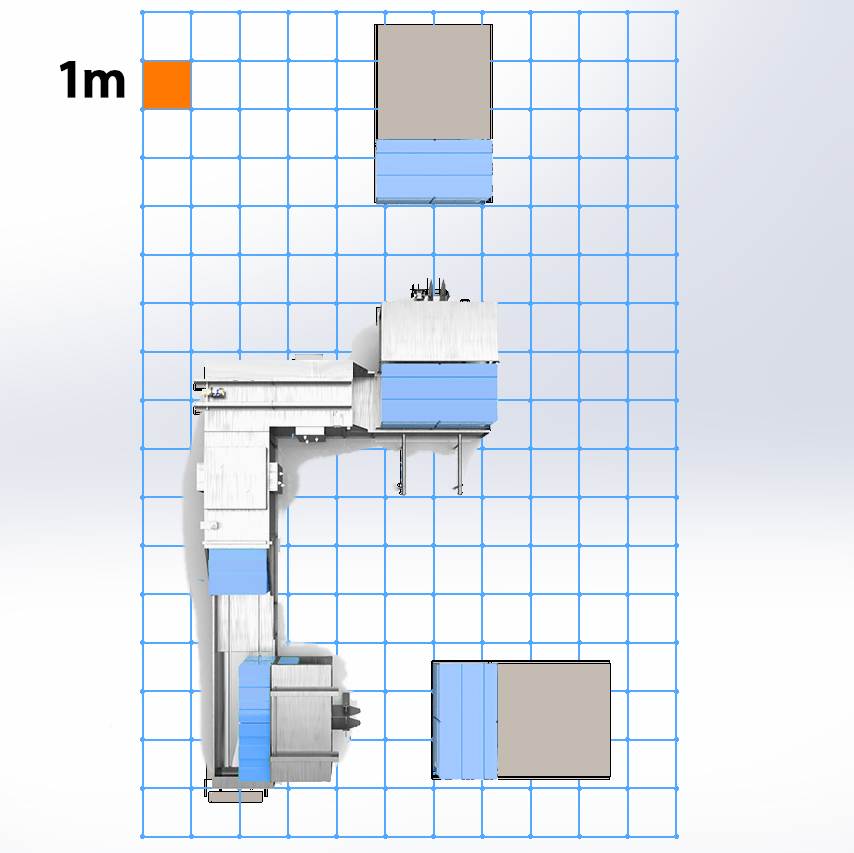 Water
Output pressure
Min. inlet pressure
Max. inlet pressure
Max. consumption
Inlet dimension
Power
Power
Frequency
Motor
AU & World

150-220 Bar
1 Bar
10 Bar
150-200 L/min
¾" Inch
AU & World
40.4 Amps
50 Hz
66-88Kw
Nth America

2175.5 – 3190.8 PSI
14.5 PSI
145 PSI
39.6 – 52.8 gal/min.
¾" Inch
Nth America
12 AMPS
60 Hz
10 HP