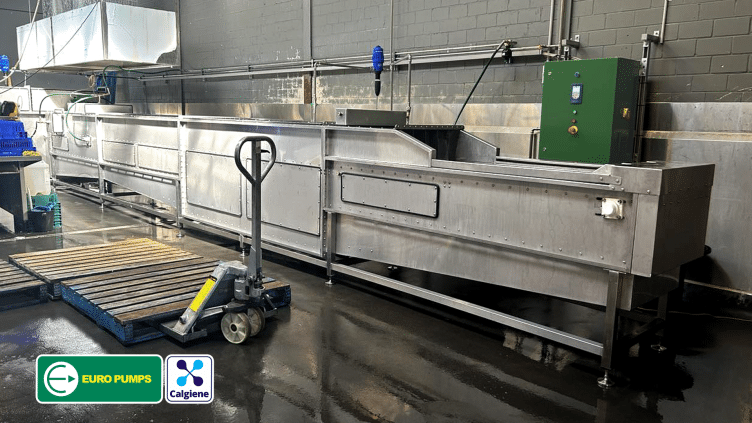 What are the advantages of the multi-direction crate washer?
Our most recently designed model crate washer is multi-directional, which includes a chemical bath at the entrance. This model is predominantly for crates that have many nooks and crannies, with edges all over the surface. This is also very beneficial for heavily soiled or oil-based products. The machine enables all surfaces of the crate to come into contact with the spray jets that perform the cleaning. This will ensure a perfect quality clean.
The crates are sprayed with Quat sanitiser on the out feed of the machine at 300PPM as they exit the machine, ensuring a perfect micro finish.